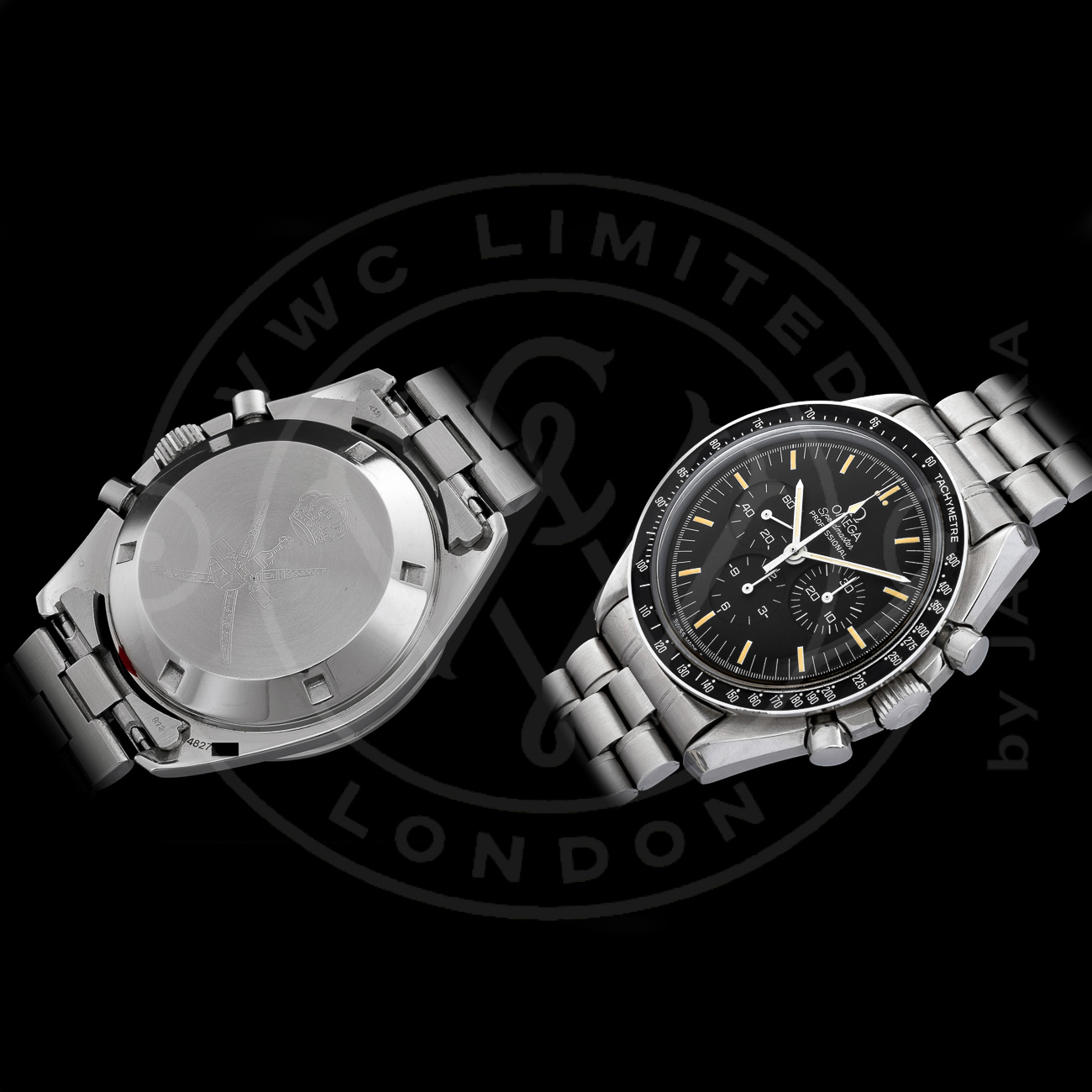 THE JATUCKA'S TALKS : THE OMANI OMEGA SPEEDMASTER
Throughout 2019 our blog inaugurated a series of sections, all of them unique and added with special contents.
In the section "Buy a watch with me" we've talked about the dynamics and the "behind the scenes" that involve the purchase of a vintage watch and we plan to continue with this section this year too.
"The technical corner" area is aimed at illustrating, on a technical level and with the help of images, precise research and technical observations, various topics such as the history of the "Rail" dials or the "Big Red" dial in Rolex production.
With "The watch of the day" section, we have tried our best to get you involved in our daily routine by sharing pictures of the watches that we come across every day in order to assess and purchase them.
Today, at the beginning of the new year, we've decided to create an additional section on our blog: "The Jatucka's talks".
This will be a very special section of our blog as Roberto himself will answer questions relating to the world of vintage watches.
In order to create a real debate with Roberto those questions will be asked by Andrea, our e-commerce manager and watch specialist.
The section will cover the most varied topics, especially technical, as well as stories and anecdotes about his passion for vintage watches, and real facts regarding the sector.
Roberto is recognized by dealers and collectors across the world as one of the most important and accredited vintage watch experts, as well as an honest always objective person.
For these reasons, we are more than sure that anyone who is into the world of vintage watches will appreciate the transparent opinions and frank answers of such an authoritative and recognized voice.
Today, together with Roberto, we want to tackle a topic that has always raised his interest, a watch that has fascinated, intrigued and encouraged him to carry out his personal, in-depth research: the Omega Speedmaster.
Andrea: Hi, Roberto. Why have you always had this "crave" for the Speedmaster? What struck you so much about this model to make it become one of your cult objects?
Everything originated from my passion for stories about astronauts.
I still remember perfectly the landing on the moon I saw on tv in 1969, together with my family.
I was just 6 and I was amazed. Many years later I was able to discover what I like to call "the purity" of this watch. So simple, essential, resistant, top-quality and sold at an extremely good price.
Andrea: What was the first Speedmaster you bought? And your latest purchase?
The first Speedmaster I purchased was the 145022. I purchased it new in 1983.
I can remember that at the time it cost half the price of a manual Daytona but it was much more fascinating thanks to its history and its success in space.
The explosion of the Daytona phenomenon was still beyond, but still now I do prefer without doubt the Speedmaster.
Unfortunately I do no longer have that watch, but I still remember my excitement when I bought it even because it was the first important watch I personally bought and not received as a gift.
My latest purchase is a Speedmaster which I consider absolutely unique, I think it's the most important watch I have ever had both as a collector and as a dealer, but unfortunately at the moment I can't talk about it.
We will get back at this watch as soon as possible in the near future.
However, I've recently come across this 145022 – 861 caliber with racing dial that was really impressive and in excellent conditions.
Andrea: How many Speedmaster have you bought and sold in these years?

 
In my career as a dealer I have sold about 150 vintage Speedmaster, some of them are still in my heart, and I sold them with great sorrow ; I can remember them as if they were still here in my hands.
I also had the great privilege of being able to select very important Speedmaster at auctions and other special Speedmaster for which some collectors asked for my advices.
Andrea: I would say it is a rather interesting number. But let's talk about rarities, what were the rarest and most interesting ones?

 
Once again I must ask you to have a little patience for the rarest and most precious Speedmaster I've dealt with, but among the most important ones there are some 2915 models in the various sub-references, different racing, some radials.
Three Omega Speedmaster reference 2915 from the end of the 50's.
Three Omega Speedmaster reference 145022 "Radial Dial" from 1978.
Two Omega Speedmaster "Racing dial", one with 321 caliber and one with the later 861.
Staying with the feets on the ground, among the Speedmaster models today accessible to all one of my favorites remains the 145022-69 brown.
Despite I've had several of them, I have never seen two that looked the same.
The shades of brown can be really unique and exciting like in the following two exceptional examples.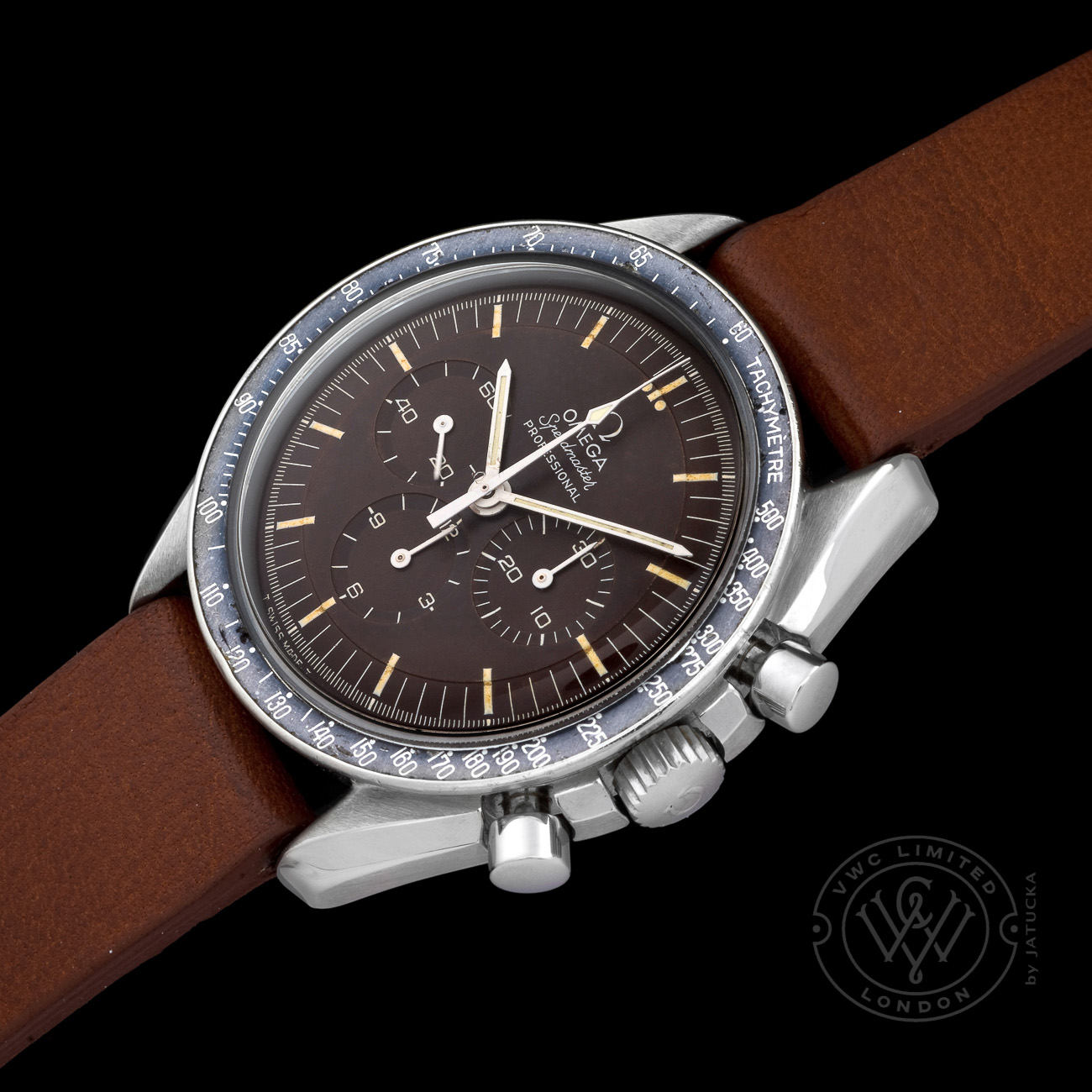 Andrea: I would say that very few people have had the opportunity to have such important watches in their hands. 

And among them, I would like you to talk about one in particular : the Omani Speedmaster.

 
The Omani Speedmaster ref. 145022 you've chosen for this interview is surely one of the most interesting Speedmaster models I handled during my career.
On a batch of 10, I had the luck to purchase 2 and to assess as many on behalf of few very important customers.
I believe that 4 out of 10 is an extremely lucky percentage.
I can remember clearly that the first one I saw, in 2007, was on sale on ebay at an incredibly low price and it had already been offered on that platform different times.
A dear friend told me about that, informing me that the owner had been trying to sell it in Milan with no success as all dealers believed it was a fake.
The watch was on sale at a really, really low price, and after a check precisely aimed at checking the engraving technique and the correspondence with other previously seen engravings, I immediately realized it was genuine so I decided to buy it even before waiting for a confirmation by Omega.
At the time receiving a confirmation from Omega archives meant a long waiting time and when I finally got the confirmation that the watch was not only sold in Oman but it was part of a batch of 10 pieces produced upon request of sultan Qaboos bin Said Al Said well, my joy was immense.
Not really for the value of the watch, as for the fact that once again my instinct and my passion for watches with Arabic logo guided myself in the right direction.
I have to admit that even if the earning I got from that watch was really good, I felt sorry in selling it.
And when you do this as a job, situations like these are frequent. Too much frequent, I'd say.
A document coming directly from Omega which officially certify the existance of the the Oman Speedmaster and indicates the precise production batch.
Omega Omani Speedmaster first example, with extract from the archives.





Omega Omani Speedmaster second example, with extract from the archives.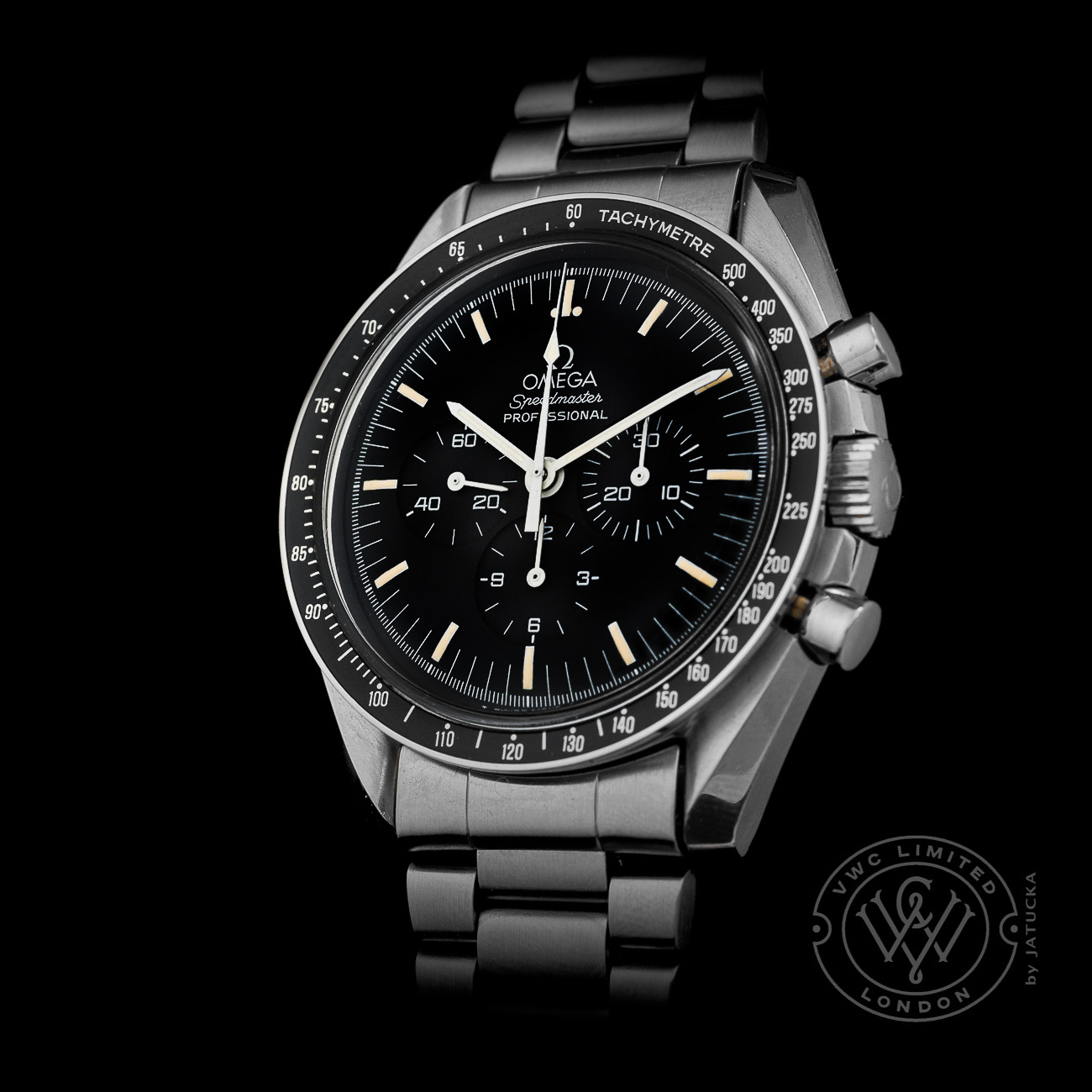 Andrea: do you want to tell us what your Speedmaster "Grail" could be?
Surely, I have a soft spot for the "Alaska Project" Speedmaster.
Despite the many beautiful and interesting articles that I had the pleasure of reading  about it over the years, I can say it's still a widely unknown topic, in terms of technical aspects and for the many variants produced.
I've been working on this series of watches for almost three years now, I hope to carry out my research soon, a research that was possible also thanks to the close relationships I have been able to establish over the last 12 years with the staff at Omega Museum.
The experts of the Omega Museum with whom I had the honor to meet with have a very important technical preparation and a really enviable historical knowledge.
Once my research will be finalized, I will share my findings with you.
These years of research have been an incredible journey that has allowed me to see and touch with hands some models that are still unknown at the moment, found at Omega Museum or as part of important private collections.